Digestion
Sandra Hudson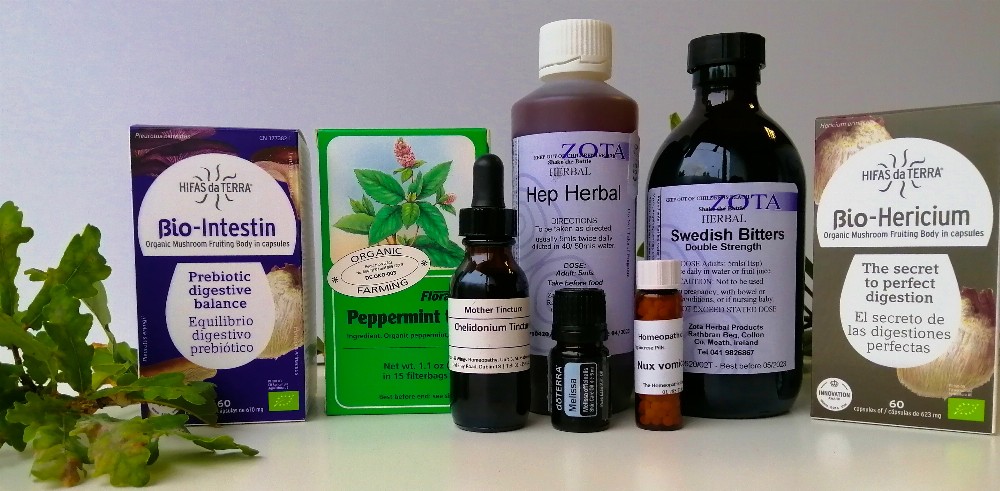 Any one who has ongoing digestive problems will greatly benefit from a full homeopathic consultation and individual treatment. We have wonderful results with homeopathy for colicky babies and for children with gut issues or constipation.

Your digestion is very important to your well-being and you may need help on many different levels. If you come into the shop with a gut problem we always have time to listen to your story and work out what is going on for you.

If the gall bladder is at the centre of your problems we have Chelidonium Tincture. If your liver has become over burdened by stress or hurried eating or toxic foods we have Zota Herbal Liver Support or Milk Thistle Capsules or Dandelion Tea to help with de-tox. We have Peppermint Tea to settle a full stomach and Ginger Oil for nausea.

The Hifas da Terra mushroom Hericium will sooth the whole digestive tract if there is any inflammation and the mushroom Maitake will help you with sugar cravings if your metabolism is your problem.

And at the other end we have homeopathic remedies for constipation or diarrhoea or worms.